Your Well-Being is Our Top Priority
The safety and security of our guests and employees has always been at the forefront of operations throughout all SunStream properties, and our commitment has never been as strong as it is today. We sincerely look forward to welcoming you as our guest at GullWing Beach Resort!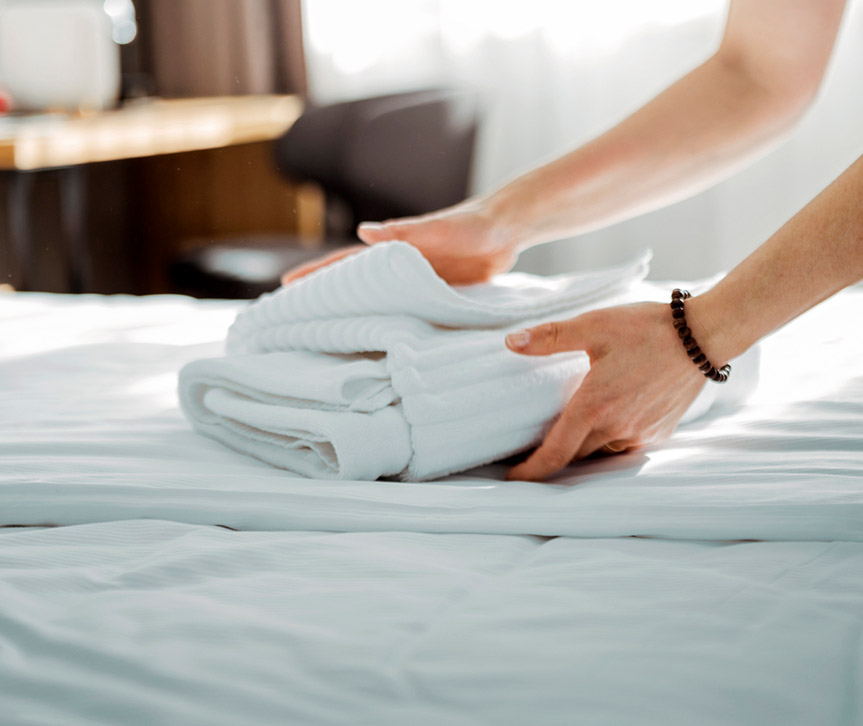 Clean Stay Promise
It's safe to say that the health and well-being of our guests and staff is the number one priority here at GullWing. As part of our commitment to you, we promise to provide a clean and comfortable environment for everyone and have implemented several new operating procedures to provide you with the ultimate peace of mind.
Learn More
FLEXIBLE RESERVATION POLICY
We are temporarily adjusting our reservation policy to allow more flexibility when booking. You should have confidence and peace of mind in knowing if your travel plans change abruptly, we will provide flexibility to allow changes and modifications to your reservation. The following adjustments have been implemented:
- For guests making a new reservation for future arrival through December 15, 2021, we will allow the reservation to be changed or canceled at no charge up to 48 hours before your scheduled arrival date. Please note that changes to the reservation will be subject to availability and any rate differences.
- For guests with an existing reservation for arrival between today and December 15, 2021, including reservations with pre-paid rates, advance purchase, or additional restrictions, we will allow changes, modifications, or cancellation for a full refund up to 48 hours prior to arrival. Changes and cancellations must be made prior to December 15, 2021, and will be subject to availability and rate differences when rebooking.
Guests who have booked via an online travel agent or other third-party are advised to contact their booking agent directly for information on their policies.
Our team is available to assist you with new inquiries or reservations booked via our website or phone from 9:00am - 8:00pm Monday - Friday and 9:00am - 6:00pm Saturday and Sunday. We can be reached by phone at (844) 234-2965 or by email at reservations@sunstream.com