Staff Picks
Check out our monthly Staff Picks to discover the most exciting attractions, upcoming events, and in-the-know advice on how to make the most of your time on Estero Island.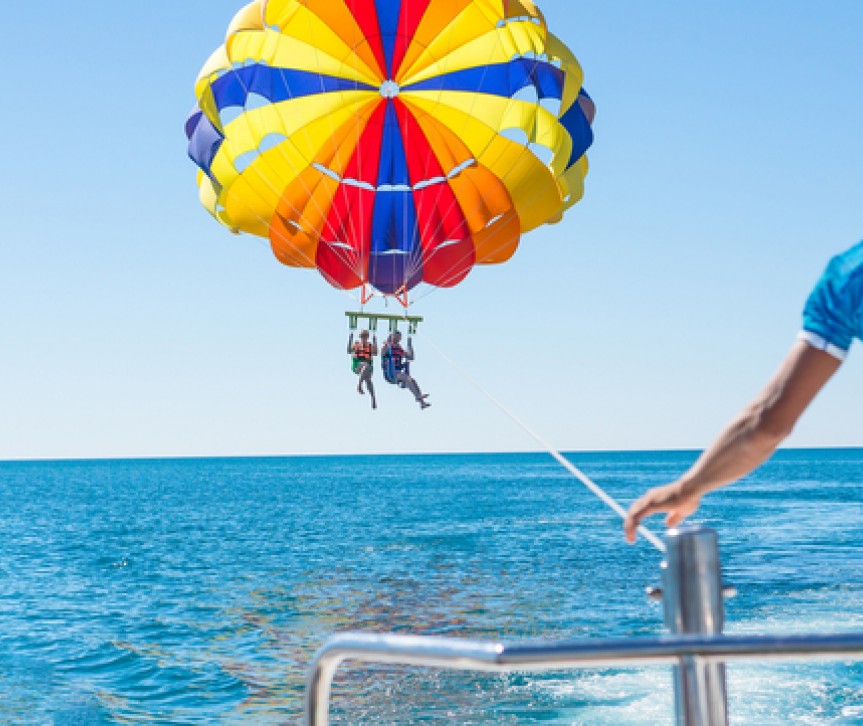 Let's Set Sail
03/02/2020
Take off to new, incredible heights when you book a tour with Ranalli Parasail...
You'll receive safety and riding instructions from an experienced professional before taking off and enjoying the views of Fort Myers Beach, Sanibel, and the sparkling waters of the Gulf of Mexico. Chances are, you'll even get a peek at dolphins, turtles, colorful fish, and more as you glide peacefully above it all. It's a truly freeing experience, and one you surely won't want to miss.
One to three people can fly together at a time, so your group can partner up and experience the magic of flying together. Flights range depending on what you'd like to experience, so choose from 300-foot or 600-foot flights, a 900-foot flight where you'll get to dip your toes in the water once, or a 1200-foot flight that includes two toe dips!
Book online today to create a new memory to add to your stay at the GullWing Beach Resort.
Read More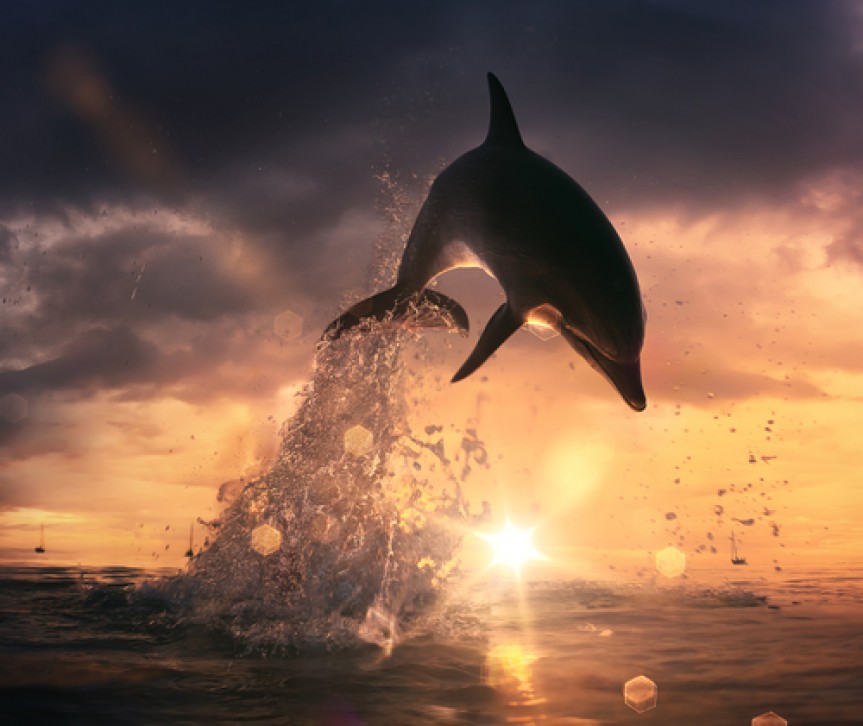 Valentine's Day Sunset Dolphin Cruise
02/03/2020
Having the perfect Valentine's Day date is easy when you rely on Adventures in Paradise!..
This delightful cruise company is offering a special evening for you and your partner when you come aboard and set sail on their Valentine's Day Sunset Dolphin Cruise. You will take a 90-minute guided tour, departing at 5:15 p.m. on Friday, February 14th, where you'll be shown all about the gorgeous Pine Island Sound. You may even get to see bottlenose dolphins, trailing the boat's wake and jumping nearby the comfortable 45' Corinthian Power Catamaran you will be aboard. Tickets are $35 per passenger. Complimentary soft drinks and water will be available, and you may also bring your own alcoholic beverages if you would like. Don't settle for anything less than a spectacular Valentine's Day that your partner won't soon forget! Secure your spot aboard the vessel today, as tickets will likely sell out for such a romantic and exciting excursion.
Read More
Putt & Pub Crawl 2020
01/06/2020
Put your winter blues away and get into the South Florida state of mind when you join in the Fort Myers Putt & Pub Crawl 2020...
On January 18th starting at 10:00 a.m., you can play a round of mini-golf all while enjoying tasty drink specials, raffles, dinner, and more. Not only will you have a blast, but you and three of your friends will be teaming up to compete for a good cause—supporting 9 local, nonprofit organizations. Having a good time doesn't get much better than that!
You will play 9 holes to try and win fantastic prizes until 4:30 p.m. when your scorecard is due. Teams will then head to the after-party from 4:30 p.m. to 6:30 p.m. to see if they've made the cut. Prizes are awarded for 1st and 2nd place teams, the Duffer's Award for the worst score, the Best Dressed Team, the Best Team Name, and the Judges' and People's Choice Awards for the Hole Sponsors.
Read More
Santa's Last Stop
12/02/2019
There is no need to rush away during your vacation at the GullWing Beach Resort for last-minute shopping for the holidays!..
All you have to do is make your way to Santa's Last Stop at Lover's Key, conveniently between Fort Myers Beach and Bonita Beach just off of Estero Boulevard. This fantastic market offers up the best, most unique handmade gifts so you can easily find something, even for the most difficult person on your holiday shopping list. This isn't your typical shopping trip, but a fun event for the whole family. Santa will be visiting, and there will even be carolers walking along and regaling you with classic songs to get you into the spirit of the season. The sale takes place on Sunday, December 21st and Saturday, December 22nd from 10:00 a.m. to 5:00 p.m. so get out there, shop your heart out, and enjoy the beautiful, Florida weather.
Read More
Sounds of Christmas
11/04/2019
Get into the spirit of the season and celebrate with your family and friends at the Sounds of Christmas event from November 21st to December 25th...
This musical revue is put on by the Broadway Palm Dinner Theatre and features amazing production numbers, incredible dancing, and colorful costumes that are sure to delight and entertain you. All of your favorite holiday classics will be performed as well as popular choices like "All I Want for Christmas Is You," "Run Run Rudolph," and "Rockin' Around the Christmas Tree."
You can choose from a matinee show that includes lunch or an evening or twilight show that includes dinner. Show-only options are also available. Prices vary depending on the day chosen so be sure to check online to get the best deal for you and your loved ones. It's the most wonderful time of the year, and you don't want to miss out!
Read More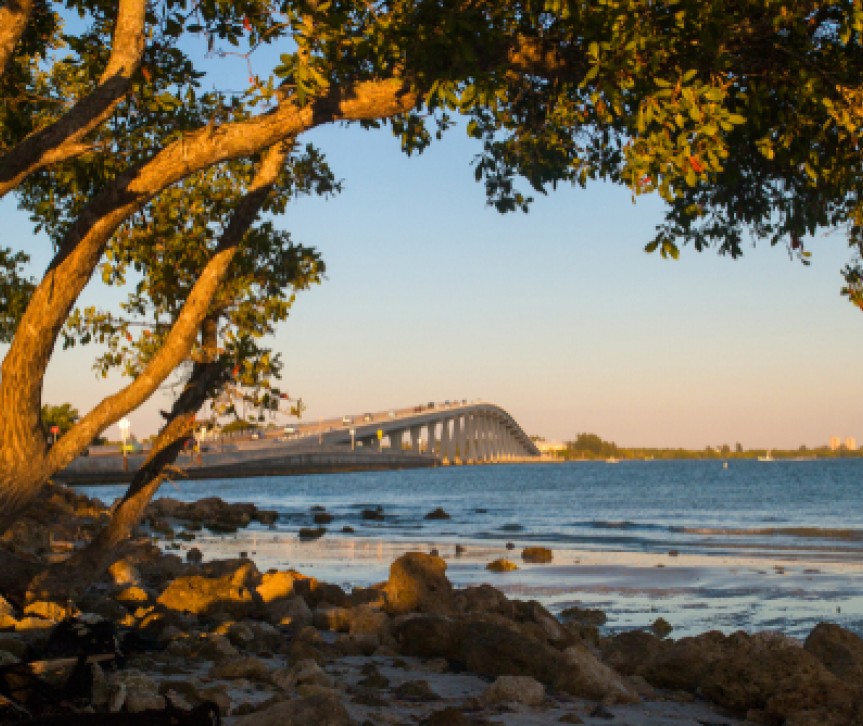 Rhythm On the River
10/07/2019
The Edison and Ford Winter Estates is the place to be on October 25th. Starting at 6:00 p.m., you and your family will be whisked away on a tidal wave of sound at Rhythm on the River. ..
A Journey tribute band will be performing all of their classic hits for you to enjoy all evening long. Just bring a lawn chair and a desire for fun, and you will be set for a night you will not soon forget. The fantastic views of the river itself are enough to settle you into a magical mood, but these performers are sure to amp it up for an even more amazing experience. No coolers are allowed to be brought into the event, but there will be a cash bar and other refreshments available for purchase. The regular price of admission is $25 and only $20 for members of the Edison and Ford Winter Estates. All tickets at the door are $30, so be sure to buy your tickets online soon.
Read More
Everglades Wonder Gardens
09/02/2019
Check out the beautiful plants and diverse, wild animals native to Florida when you spend a day at Everglades Wonder Gardens...
A short drive from you stay at GullWing Beach Resort, the Everglades Wonder Gardens gives guests a chance to see gorgeous pink flamingos and awesome alligators up close within its 80-year old botanical jungle. Check out the Alligator Interactive Educational & Entertaining Experience for just $5! You'll learn about the beauty and power of these amazing animals from our zookeepers or docents, and you even have the opportunity to feed an alligator. Simply purchase a ticket for bait, and the experts will attach a fish to a bamboo pole so you can give the gators a tasty treat. The park is open from 9:00 a.m. to 5:00 p.m. daily. Adult admission, for ages 13 to 64, is $12, children 3-12 are $7, and children under 3 can visit for free. Seniors 65 and older are admitted for $10.
Read More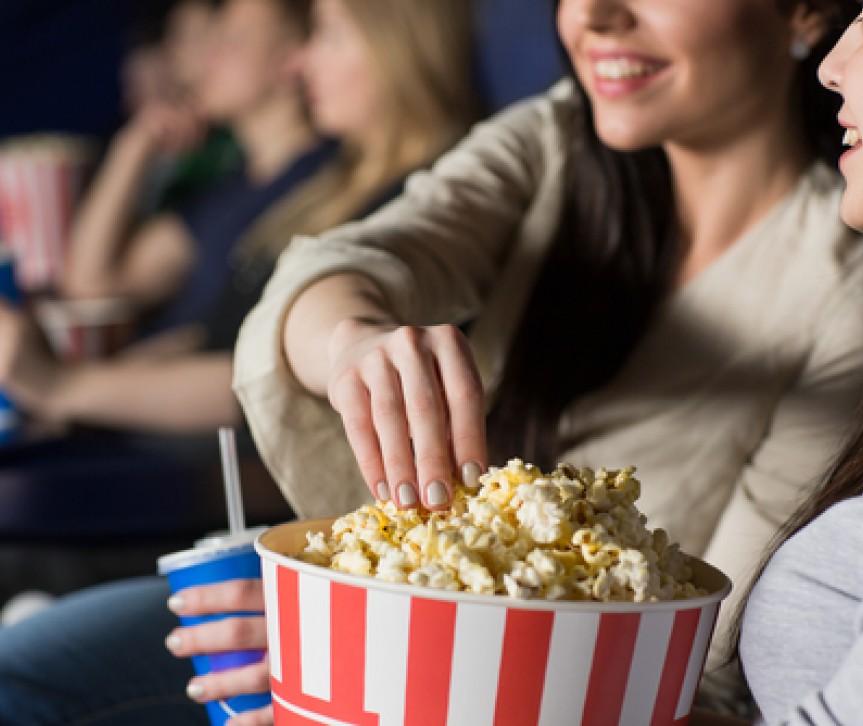 A Whole New Way to Go to the Movies
08/05/2019
Maximize your movie-going experience with a trip to Beach Theater! This popular destination shows all of the latest Hollywood hits you and your family have been anxiously waiting to see while serving up some luxurious and relaxing surroundings. ..
Not only will you love the family-owned, welcoming atmosphere and comfortable ambiance Beach Theater has to offer, but you'll also love the diverse selection of delicious dishes too. Their star-quality menu has something for everyone to enjoy, from standard cinema fare like popcorn, nachos, and soda to upscale eats like prosciutto avocado flatbread, Norwegian salad topped with blackened salmon and sesame garlic sauce, and a selection of beer, wine, and cocktails to choose from. There are even vegetarian options available. So do dinner and a movie the right way, and stop by Beach Theater. Your fabulous cinema experience is conveniently just a short walk from your stay at the GullWing Beach Resort.
Read More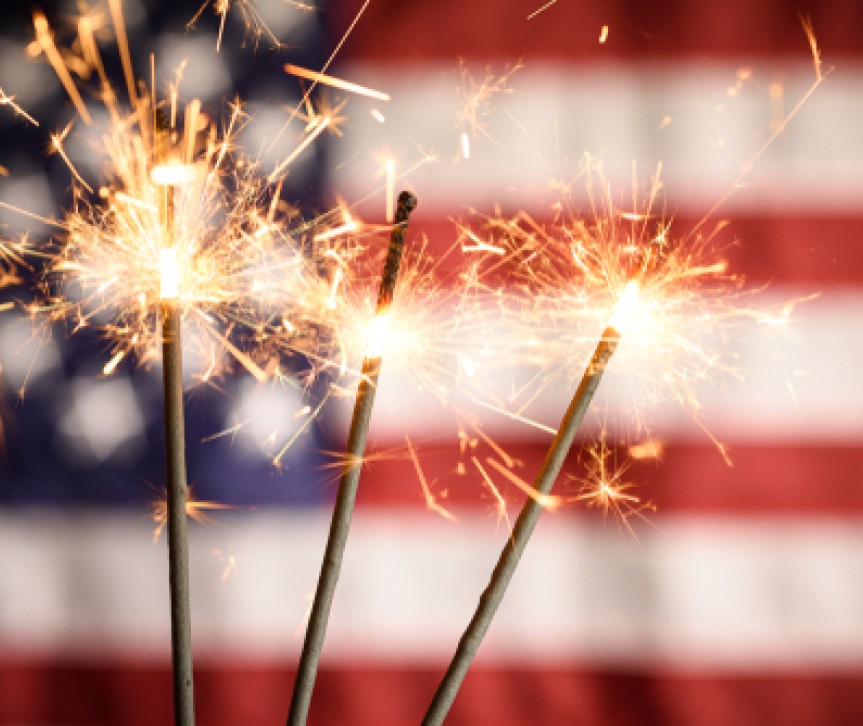 Celebrate the Fourth of July in Fort Myers Beach
07/01/2019
Fourth of July festivities in Fort Myers Beach are unlike any other! Create memories to last a lifetime just a short drive from our property at the annual Fort Myers Beach Independence Day Parade...
This fun, family-friendly event is a favorite among locals and kicks off at 10 a.m. off Estero Boulevard. Cheer on the performers and floats, all decked out in red, white, and blue, and join in on the patriotic cheer with your whole party. Then, head over to the Times Square area to check out the celebrations with local restaurants, lounges, and shops—there's something for everyone. Just after sunset, stick around for the main event: the Fort Myers Beach Fireworks Show. Shooting off from the Fort Myers Beach Fishing Pier, the firework show is a dazzling and mesmerizing display of our love for this beautiful country. Happy Fourth of July!
Read More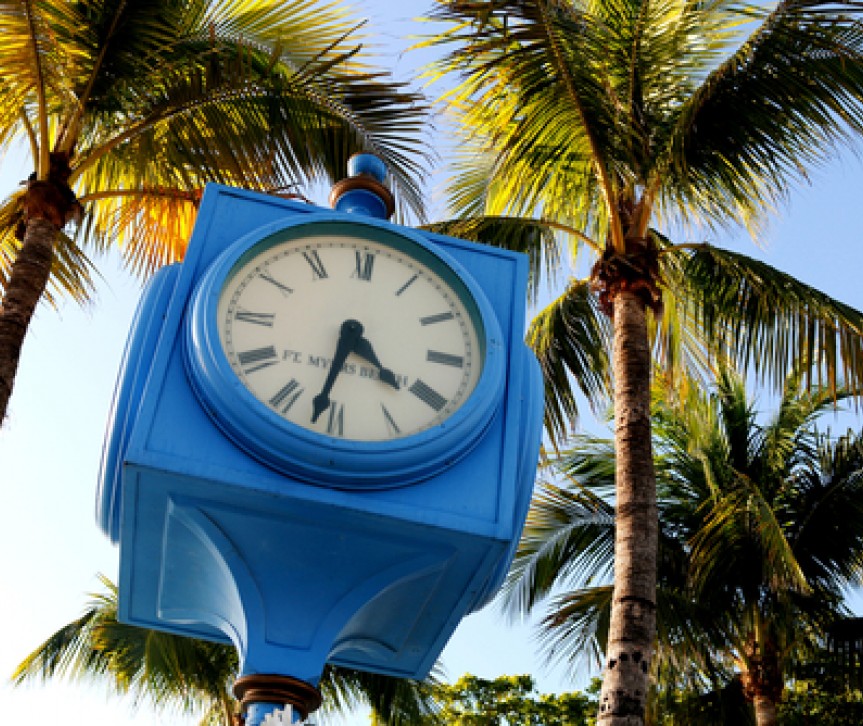 Shop, Dine and Watch the Sunset in Times Square
06/03/2019
Our Fort Myers Times Square may be missing the bright flashing lights and big screens of the New York attraction of the same name, but it does offer visitors a unique experience the NYC spot can't: a next-level view of Fort Myers' show-stopping sunsets...
Buzzing with locals and visitors alike, this vibrant town center offers a little bit of everything with the stunning water as the backdrop. Explore the many shopping options where you can find inexpensive souvenirs and gifts for your friends back home. Then, refuel at one of the popular restaurants and bars with a great meal and live music to set the ambiance. Whatever you have planned, the square is ideal for ending the afternoon by unwinding with friends and taking in the breathtaking sunset. Thanks to the Fort Myers Beach Pier right next door, you'll get a front row spot to wow over the view.
Read More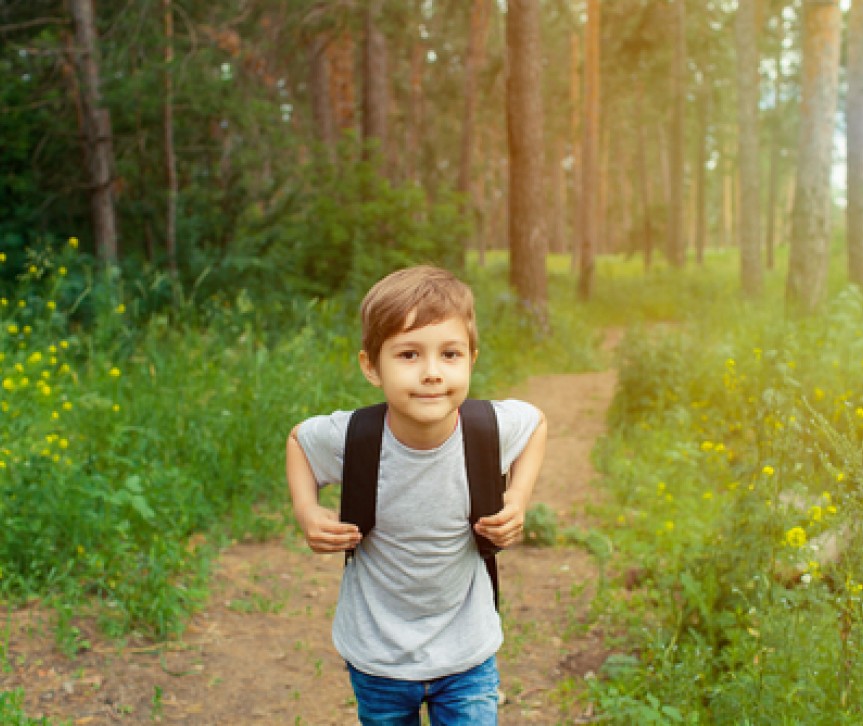 Discover the Historic Otter Mound on Marco Island
05/06/2019
Set aside time for a day trip you'll talk about for years to come, at the Otter Mound Preserve on Marco Island...
If you haven't explored Marco Island--you must! Especially so if you're looking for a relaxing visit into nature, with a touch of history. Home to a 40-acre shell mound, Otter Mound Preserve is believed to be made by the Calusa Indians years and years ago. Likely once the village area for the Calusa Indians, the shell mound created a tropical hardwood hammock over time—be sure to look up at the canopy of tall trees above. And due to fast development in the area, Otter Mound is one of the few remaining tropical hammocks in South Florida. As you wind through the preserve's natural surroundings, tropical trails, and more, you can't help but feel the vibrant history of the site.
Read More
Catch a Film Screening at the Fort Myers Beach Film Festival
04/01/2019
You don't need to visit Hollywood for a taste of the glamour and excitement of the film world...
Now in its 13th year, the Fort Myers Beach Film Festival is back April 24-28 for another compelling week of incredible films. Visitors from every part of the world travel to attend and get a behind-the-scenes look into the film process from the creators themselves. Independent film fans, filmmakers, producers, and everyone in between can enjoy five days of film premieres, lectures, interviews, and more to gain insight into what it takes to produce these amazing films. Plus, the festival encompasses films from all different types of genres, including documentaries, shorts, dramas, and feature-length. Don your best Hollywood attire and plan your week according to what interests you most—each day has options from interactive workshops to straight-forward screenings. And with events friendly to all ages, the Fort Myers Beach Film Festival is a fun affair for the whole family!
Read More
Dig Into the Annual Shrimp Festival
03/04/2019
Come hungry—really hungry—for this year's Fort Myers Beach Shrimp Festival! ..
The largest two-day annual event on Estero Island is being held from March 9-March 10 on Estero Boulevard. Bring your appetite and get ready to enjoy the best of the best on the Gulf Coast. Peruse over 100 arts and crafts vendors, listen to live music, and taste-test your way through amazing, locally-caught shrimp eats! Fort Myers Beach is home to the largest shrimp boat fleet on the Gulf Coast in the entire country, so it's safe to say you're in good hands. The festival will start at 10 a.m. with a two-mile parade to get the celebrations going. Then throughout the rest of the afternoon, you and your family can join in on the fun and eat to your heart's content! The Lion's Club suggests parking at the new park and ride on Summerlin Square Drive and taking the trolley to get to the festival. See you there!
Read More
Step Back in Time at the Edison and Ford Winter Estates
02/04/2019
Catch a glimpse of Fort Myers' past with a visit to the Edison & Ford Winter Estates...
With incredible legacies to their names, the Edison and Ford families formed a friendship not many know about, which led them right here to Fort Myers. Situated on the Caloosahatchee River, the two historical properties sit adjacent to each other and allow you a look into the winter getaways of these two friends. At Edison's Seminole Lodge, you'll swoon over the timeless furnishings and architecture of the early 20th century. At Henry Ford's The Mangoes, you have to check out the beautiful classic porch and an unbeatable view of the river. Then, take your exploration outdoors to the botanical gardens where you can enjoy over 20 acres of impressive plants from six continents. As your afternoon comes to an end, you'll truly understand why this beautiful land became Edison and Ford's most sacred getaway.
Read More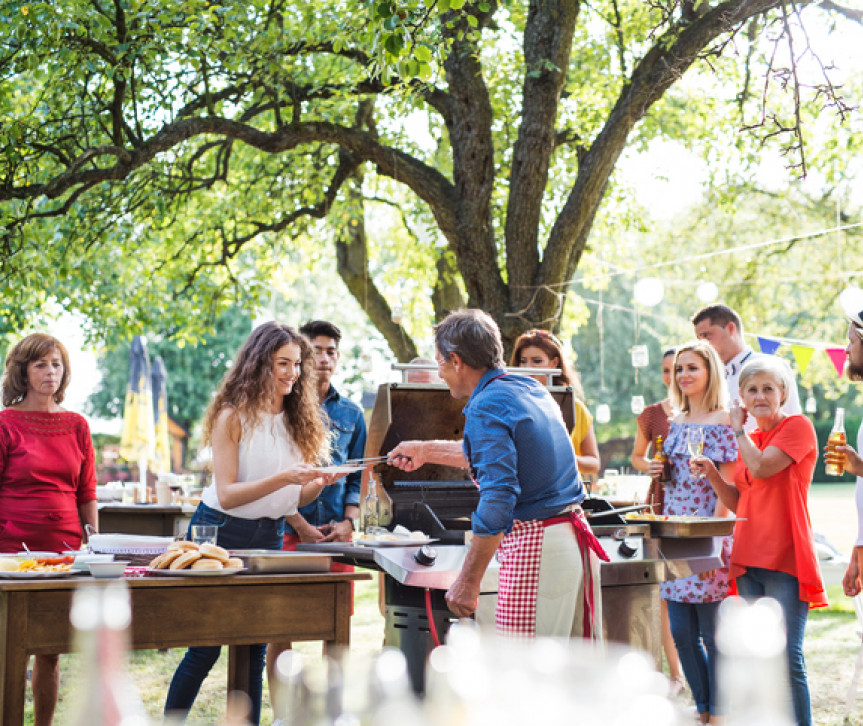 Sample Great Food at the Gumbo Fest
01/07/2019
There's nothing like a good ol' fashioned cookout! Now in its 17th year, the Gumbo Fest is where you want to be on Sunday, January 27...
Held at The Shell Factory & Nature Park, the annual festival welcomes empty stomachs and nature-seekers for a fun day of family-friendly activities, entertainment, and a whole lot of great gumbo. Vendors from all over the region will be set up for the ultimate sampling of the best tasting gumbo in Florida. Call up your foodie crew and come hungry, you'll want to make the rounds to try out all that there is to offer! In between your taste-testing, listen to lively Zydeco music and check out the other cool booths and artisans. What we love most about this festival? It's a vibrant community event that gives you a peek into the everyday life here in Fort Myers.
Read More
Sing Along to Yuletide Hits
12/03/2018
Put a melodic-spin on your holiday cheer at the Midtown Men Holiday Show on Sunday, December 16...
Performing at the Barbara B. Mann Performing Arts Hall, the Gulf Coast Symphony show will combine all of your favorite holiday classics with classic rock 'n' roll hits in a charming, exciting evening performance. If you ever wanted to rock out to holiday songs, now is your chance. The show will reunite stars from the Broadway hit "Jersey Boys" for a lively evening of incredible singing and memorable fun. What are the holidays without Yuletide favorites like "Have Yourself a Merry Little Christmas"? The Midtown Men Holiday Show is the perfect opportunity to cheer on a local group and groove to the spirit of the season. Tickets range from $29-85. Round up your family and get ready to sing your hearts out!
Read More
Discover Local Musicians at the Monthly Music Walk
11/05/2018
Get ready to tap your toes and sway to the beat at the monthly Music Walk. Every third Friday of the month in the River District, watch as local and regional musicians line the street and create amazing music for all to enjoy...
From jazz and soul to rock and pop, you can catch all of your favorite genres and discover new artists to enjoy. As a popular meeting point in Fort Myers, the River District sets the stage for a variety of events throughout the month—from art walks to shopping events—but none are as lively and popular as the Music Walk each month. Free to the public, the evening begins at six and goes until 10 p.m. In addition to great music, you can check out local vendors and artisans, refuel with tasty food and drinks, and explore the activities the Music Walk has to offer.
Read More
Walk the Plank at the Fort Myers Beach Pirate Festival
10/01/2018
Ahoy, matey! The first week of October welcomes back one of Fort Myers' most fun events—the Fort Myers Beach Pirate Festival. ..
Throughout the weekend of October 5-7, this annual festival is full of exciting activities, contests, and entertainment with a pirate twist. Join jolly pirates as they get ready for battle on the Historic Seaport District and cheers to a swashbuckling good time. Named second-best Pirate Festival in the Country by USA Today, the Pirate Fest at Fort Myers will have live ship battles, a pub quest for those that are over 21, and a treasure hunt you won't want to miss out on. In between all the fun, you can refuel with food and drink vendors, arts and craft booths, and the scenic views of the seaport. Now get ready to walk the plank!
Read More
Get Artsy at the River District's Monthly Art Walk
09/03/2018
Come check out Fort Myer's artsy side! The First Fridays of every month—September 7th, this month!—the River District buzzes with the inviting energy of the Fort Myers Art Walk from 6-10 p.m...
Join in with the locals to tour the many popular galleries, exhibits and one-of-a-kind performances that have come to identify the art scene in Fort Myers. Rain or shine, the Art Walk is always free and bustling with fellow artists and art-lovers alike. Find colorful prints to take home as a keepsake of your trip, or meet with the artists themselves to get first-hand tips, advice, and perspective on their art. With diverse mediums and a variety of special activities for the whole family, the Art Walk is a great way to spend an evening in the heart of the River District, uncovering what Fort Myers is all about: community.
Read More
Eat Local at the River District Farmers Market
08/06/2018
With the summer season still alive and well, we're taking full advantage of all the fresh and flavorful produce at the River District Farmers Market!..
Every Thursday, year-round, cruise down to Centennial Park west of the Caloosahatchee Bridge for a colorful variety of local produce, seafood, snacks and more. The market lasts from 7 a.m. to 1 p.m., and both visitors and locals alike take part in this popular weekly gathering. Pick up fresh fruit, baked goods and varieties of cheese, nuts, and honey to savor the flavor of our local agriculture. The Farmers Market is a wonderful opportunity to meet the region's top farmers and learn more about where our food comes from. Whether you're stocking up for a weekend's supply or just grabbing a quick bite for the day, the River District Farmers Market is one stop you won't want to miss out on.
Read More
Catch the Live Music of River District's Music Walk
07/02/2018
During your time with us, we suggest a stop to the River District along the way. Not only can you stroll through and stop in the many shops, galleries, and eateries, but you can also catch some incredible live music at the monthly Music Walk...
On the third Friday of the month, visit a one-of-a-kind River District experience as local and regional musicians take over the streets at night. From jazz to blues to classic rock 'n' roll, the streets of the River District come alive with captivating tunes. Additionally, many of the River District's other venues and stores take part in the fun with their own attractions and specials. Free to the public, and lasting from 6-10 p.m., the popular Music Walk is a chance to uncover Fort Myers Beach's thriving music scene.
Read More
Search for Seashells on Bowman's Beach
06/04/2018
It's not officially the summer until your first trip to the beach. And while we're lucky to call several beaches home here in Fort Myers, there's no denying the picturesque charm and beauty of Bowman's Beach on Sanibel Island...
The tropical island is the perfect day getaway with a wildlife refuge, historic museums, and the kind of white sand beaches you dream about. But what makes Bowman's Beach so special is its colorful and diverse seashells that wash ashore. Shell-collectors travel from all over to scan the sand of Bowman's for the vibrant beauties, and there's even a dedicated museum on the island on shells and the animals that leave them behind. On your afternoon trip to Bowman's, enjoy a peaceful stretch of shoreline that, for the most part, has seen little development in comparison to the rest of the island beaches. With miles of unobstructed views and calming waters, Sanibel's Bowman's Beach is a truly quintessential Floridian escape.
Read More
Retail Therapy Awaits at the Bell Tower Shops
05/03/2018
What's a vacation without a little retail therapy? A stop by the Bell Tower Shops is so much more than a run-of-the-mill mall. Instead, the Naples favorite is a colorful, upscale stop for shopping, dining, movie-watching, and meeting up with friends...
And while we instantly fell in love with the pink buildings and black-and-white striped awnings, it's the wide range of popular shops, contemporary eateries, and unique events that keep us coming back. Here you'll find your go-to's including White House | Black Market, Chico's, and Victoria's Secret, and choose from a mix of unique and familiar food spots like Cantina Laredo or Mimi's Cafe. Traveling with your four-legged friends? They can get in on the fun, too. The 2nd Friday of each month goes to the dogs with a "Yappy Hour" from 6-8 p.m. with live music, a puppy pub, and adoptable dogs from the Gulf Coast Humane Society.
Read More
Explore Key West Via the Key West Express
04/02/2018
Arrive at Key West in style by taking the Key West Express. A voyage with the ferry will have you cruising through the quiet Gulf waters, heading right for the exciting and lively Key West...
With two southwest departure locations—Ft Myers Beach and Marco Island—the Key West Express is a close gateway to all that Key West offers. Once in the keys, take advantage of the charming shops, historic sites, and warm sandy beaches it's best known for. Start off your day of exploration at the Ernest Hemingway Home, where you can get an inside look at the famous author's getaway, and make your way down to the water to get in on the fun with water sport activities like jet skis and kayaks. The perfect end to your day? A filling meal and a relaxing ride as the Express escorts you back to your home away from home.
Read More
A Few Places Perfect For Your Seafood Fix
03/05/2018
Looking for some mouthwatering seafood? You've come to the right place. With our prime proximity to Fort Myers' pristine beaches and the Gulf of Mexico, we're lucky enough to be just steps away from some of the best seafood eateries in town...
And whether you're looking for a local hidden gem, a perfect upscale date night, or a laid-back dive bar, we've got you covered with some of our favorite local dine-ins.
Charley's Boathouse Grill: This local hotspot is stocked with steak, seafood and a salad bar fit to tackle your beach-day appetite.
Bayfront Bistro: From the waterfront view of Estero Bay to the fresh seafood and wine pairings, there's no better place to celebrate an intimate night out with someone special.
The Beached Whale: Enjoy live music and a casual, fun atmosphere while digging into tasty tacos, sandwiches, and a raw seafood bar.
Read More
GullWing Beach Resort Receives A Fresh New Look
02/09/2018
SunStream Hotels & Resorts is excited to announce that GullWing Beach Resort has completed a $1.4 million renovation of their suites. The newly renovated suites feature an updated modern décor that combines casual island elements with a comfortable touch...
GullWing's contemporary enhancements include new living room, dining room and bedroom furniture, upgraded bed frames, new window coverings throughout, and modern artwork. These newly renovated suites are strategically designed to enhance the guest experience by creating a comfortable, welcoming environment, while also embracing a tropical, beachfront air.
"We are committed to enhancing our guest experience at every opportunity and recognize the importance of continuously investing in property upgrades to maintain GullWing's image as a world-class destination. At GullWing, we are consistently recognized for our personalized service. Our newly renovated suites are strategically designed to re ect our genuine hospitality and enhance the guest experience," says GullWing Beach Resort's General Manager, Curt Brenner. "Our Gulf front oasis is better than ever and we invite you to see for yourself."
Ready to experience GullWing's newly renovated suites? Book now or call 866-820-7146.
Read More
Uncover the History Behind the J.N. "Ding" Darling Wildlife Refuge
02/01/2018
On the tropical Sanibel Island, the J.N. "Ding" Darling Wildlife Refuge is a nature lover's paradise. Famous for its many breathtaking migratory bird populations, the refuge boasts a habitat to over 245 species of birds. ..
In 1967, the refuge got its name from conservationist Jay Norwood Darling, often called "Ding," who played a vital role in blocking the sale of the precious land to developers on Sanibel. Because of Darling's persistence, in 1945 President Truman signed an order to create the Sanibel National Wildlife Refuge. Today, the land is a sanctuary of over 6400 acres of mangrove forest, marshes, and West Indian hardwood hammocks and is one of the U.S.'s largest undeveloped mangrove ecosystems. On your visit, stop at the Visitor & Education center to learn more about the refuge's history and take a tour of the trails on the Wildlife Drive, to spot some of the beautiful wildlife that call this land home.
Read More
Treat Yourself to Total Relaxation at Esterra Spa & Salon
01/01/2018
The best kind of vacation is one where you treat yourself to some much needed r&r, and there's no better way to do that than with a stop at the Esterra Spa. Choose from restoring treatments like deep tissue massages, holistic therapies, and soothing facials, while their skilled, friendly practitioners create the perfect, peaceful environment for you to forget about the world for a little bit...
Breathe in calm, breathe out (and keep out) stress. The best kind of vacation is one where you treat yourself to some much needed r&r, and there's no better way to do that than with a stop at the Esterra Spa. Put yourself first—you deserve it—and allow their many spa services to help rejuvenate and refresh your mind and body. Choose from restoring treatments like deep tissue massages, holistic therapies, and soothing facials, while their skilled, friendly practitioners create the perfect, peaceful environment for you to forget about the world for a little bit. Should you have any questions, their knowledgeable staff is ready and willing to help find the ideal spa treatment made for you. No matter what you come in for, you're sure to leave in a relaxed, serene state of mind. Now that sounds like peace to us. Ready, set, …ohm.
Read More
Enjoying Your Vacation By the Sea
12/01/2017
We don't like to brag, but it's hard not to when the views of the water are as stunning as ours. And should you be the type to jump right in, or hang back and relax on the sand, there's nothing like a day spent enjoying all the water has to offer with friends and family...
We don't like to brag, but it's hard not to when the views of the Gulf are as stunning as ours. And should you be the type to jump right in, or hang back and relax on the sand, there's nothing like a day spent enjoying all the water has to offer with friends and family. If you're a thrill-seeker, tackle the waves with fun activities like parasailing or kayaking. Love the water from a distance? We've got you covered. Kick back with a good book and soak up the sun on land and beneath a bright umbrella. At the end of the day, you all can come together to take in the beautiful sunset and even spot some dolphins swimming in the distance. The oceans always a good call, but especially when the warm white sand and bright blue water are there for you to enjoy just the way you want.
Read More